Why we are different!
Our Bikes

The Schwinn AC Performance is one of the best bikes on the market. With it's MPower console, this bike allows riders to focus on form, efficiency, and performance parameters in order to get the very most out of each workout. The Schwinn also uses magnetic resistance rather than friction resistance. This alleviates the inconsistent pressure that results from issues with worn-out brake pads.
---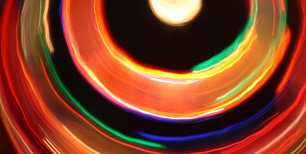 Our Bling

Yes, we have bling! We've got amazing sound, lighting, video, and performance monitoring systems. We're able to run classes that you won't find at most indoor cycling studios; classes like our BreakAway Epic Cycle, which brings you to locations around the world to experience a virtual road ride or mountain trail ride. Another favorite is BreakAway Concert Cycle-you can't go wrong with this challenging ride set to live music and comedy! All of our rides offer Performance IQ data tracking, so that you can easily monitor your power, cadence, and overall energy (kilojoule) production and calorie consumption!
---
Our Instructors

We know that behind all the glitz and glamour of the "boutique" setting, our value still lies strongly in the quality of our instructors. Rest assured, that knowledge is what has guided our choices. We've brought together a "dream team" of instructors. They are all knowledgeable, energetic, passionate, motivating, creative, and dedicated to making your workout the best it can be!
---
Our Community
We don't want to stop at just being an awesome place to work out! We strive to build community within our four walls. This is something you'll notice immediately at BreakAway. Our instructors and regular clients have created an environment of inclusion and support. It's hard not to make new friends when you ride with us!
---
Convenience
We've chosen to use MindBody as our online scheduling tool. By reserving online, up to one week in advance, you can schedule your workouts to fit in with your busy family/work life. You can also relax and know that when you arrive to the studio you will have a bike or a suspension trainer waiting for you.
---